The 999 Club and Lady Florence Trust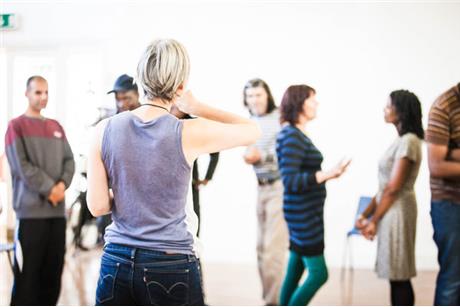 About:
Established in 1992, the 999 Club offers immediate help and longer-term support to vulnerable people with multiple problems, including those who are homeless, poverty stricken, isolated, victims of crime and/or domestic abuse, ex-offenders, and those suffering from mental illness or drug/alcohol addiction. The group currently runs a day centre in Deptford where vulnerable people can socialise, see a nurse or receive one-to-one advice and support.
How DCT helped:
Thanks to the funding from the Deptford Challenge Trust, the 999 Club was able to move from operating a day centre to offering a full programme of activities to enable clients to develop their skills. The grant allowed the organisation to employ a Learning and Activities Co-ordinator who was able to recruit and co-ordinate a team of skilled volunteers and a sessional workers to deliver the activities. The new programme offered many different activities including:
Basic Reading and Writing
Goal Setting
Next Steps to Employment
National Careers Service Advice
IT Classes
Communication Skills
Talking Group
Lunch Club
Grow Wild Cooking Classes
Yoga, fitness and Meditation
Bike Safety and Maintenance
Visual Art
Drama
Creative Writing
Visit to Houses of Parliament
Case Study:
'E' is 23. He was brought up in the care system. He is well mannered and intelligent but also angry. He writes poetry to deal with his anger. Last year he became street homeless and after making over 50 telephone calls to get help found out about the 999 Club and he was accepted into the winter night shelter.
'E' joined in the Learning and Activities programme and was part of a small group of service users who were given a personal tour of the Houses of Parliament by local MP, Vicky Foxcroft. Reflecting on the visit 'E' felt quite empowered, claiming that "being an MP is a possibility for me—I could speak for people."
The 999 Club moved him out of the shelter into secure accommodation and when the Lead London Campaign held hustings prior to the London Mayoral election staff thought of 'E' and invited him along. 'E' thought up his question and spent the bus journey and the minutes before the meeting carefully rehearsing to get it just right. His moment came and he stated that as a young person there was no system in place to help him when he was homeless compared to if he was unemployed, when there is a whole raft of support available through Job Centres. He asked candidates what system they would put in place to help future homeless young people. A policy worker whispered 'good question' but the politicians did not appear to understand or make a coherent reply.
On the journey back 'E' passed South Bank University, where he had once wanted to go, but had been told he was ineligible. Lorna from the National Careers Service, who leads the 999 Club's activities on a Tuesday, soon debunked that myth and encouraged 'E' to apply for courses. At the time of writing 'E' had just been offered a place on a creative writing course at Ruskin College, Oxford.
They say
"We only have positive comments to make about our involvement with DCT/LCF. In particular we value and enjoy the DCT AGM because it is a great opportunity to network and learn about many of the other great community organisations and projects in our locality and this has led to greater partnership work."
- Andrew Mitchell, the 999 Club