Good Retirements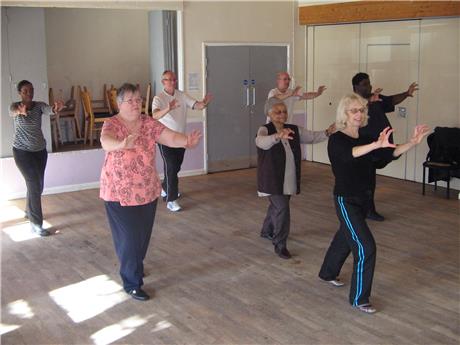 About:
In an area that lacks sufficient provisions for older people, Good Retirements focuses on helping local people improve their fitness, manage their own health, get involved with local activities alongside encouraging those from a diverse range of backgrounds integrate and interact with one another.
How DCT grant helped:
Already offering weekly line dancing and seated exercise sessions, Good Retirements introduced two new classes per week: Tai Chi and Yoga over 48 weeks, which were delivered by a qualified instructor and promoted through leafletting across the local estate, in GP surgeries and advertising in local shops and library. The new programme of exercise classes enable
The organisation runs weekly line dancing, and seated exercise sessions, and would like introduce one Tai Chai and one Yoga class per week, over a period of 48 weeks. Both classes will be delivered by a qualified instructor. The project will be promoted through leafletting throughout the local estate, at GP surgeries, and placing advertisements in local shops and the library.
The programme has enabled Good Retirements to continue supporting older residents with a service that promotes health and well-being, reduces social isolation and encourages community cohesion.
Case Study:
One lady who participated in the line dancing group said that she went to visit her GP, who commented on her ability to move easily and get onto the examination couch with ease.
When asked what she was doing to make herself so agile, she explained that she goes line dancing every week, and doing so has helped her with a lot of things, including her ability to move better, her stamina, positivity, confidence. She also commented that the allotment she had been tending for a number of years that had been increasingly becoming hard work, but after the fitness classes had become less challenging to maintain.
Her confidence is so much better now that she goes to more places and feels more able to get up and dance, something she would never have done before participating in Good Retirements.