Monitoring Your Work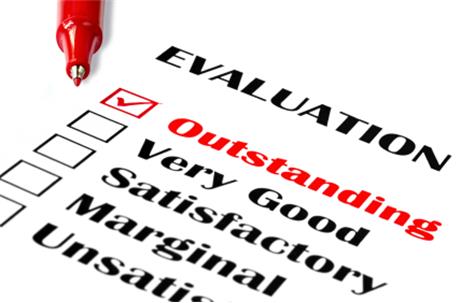 Monitoring and Evaluating your work
Monitoring and evaluating our grants enables us to better understand the impact of our grant-making. It helps us to understand community need, enables us to learn from our grant-making and inform future strategies, and also enables us to show donors the impact of their funding and hopefully encourage them to give more!
It should also help organisations to collect valuable information on how service users benefit from your work, what works and what doesn't, how you can make your services more effective, and also demonstrate to funders (and donors) the value of your work. Further information on the benefits of monitoring and evaluating your work can be found at the Charities Evaluation Services website, www.ces-vol.org.uk.
Monitoring and evaluation is therefore a key part of our work, and we ask all grantees to submit an online monitoring report detailing the benefits for your user group and for your organisation. We also ask you to feed back on our delivery of the fund. Full details on the information you will need to collect will be given to successful applicants at the time of grant award.
Timetable
A link to the online monitoring form is sent out at the beginning of your project. This is to help you ensure that all of your monitoring systems are in place at the start of the project, providing you with the necessary data when you submit your report.
Returning your monitoring form is a condition of grant. You will usually have 12 months to spend your grant and we need you to return your monitoring four weeks after the project finishes.
Funded organisations will be notified one month before your monitoring is due. It is vital that your monitoring is submitted on time; The London Community Foundation's (LCF) policy is not to consider further applications from organisations which have overdue monitoring across any of their grant programmes, including DCT.
Submitting a strong monitoring report on time is as important as submitting a strong application for funding, and it is important to factor in time for this within your project planning.
Additional feedback
Case studies, a couple of photos, feedback forms, user/volunteer comments and samples of any publications produced can all be used to supplement the written report and to show your achievements and learning. We also welcome any comments (positive or negative) you wish to make about the application process and LCF's management of the grant process. Your feedback, good or bad, will help to develop services where possible.
Monitoring Visits
LCF carries out a number of monitoring visits for each of our grant programmes. During the period of your grant, you may be visited by a member of the LCF team. The purpose of the visit would be to discuss any issues arising from your work, your progress, and learning gained to date. LCF staff can also offer you advice or refer you to training providers or support agencies if you need support in a particular area.
If you are selected, LCF will contact you directly to arrange a visit at your convenience.
More Information
The London Community Foundation
Email: info@londoncf.org.uk
Tel: 020 7582 5117
Useful Links
Charities Evaluation Service
www.ces-vol.org.uk
Provides advice, support and training on all aspects of monitoring and evaluation for the voluntary and community sector. CES has a sliding scale for training fees to help smaller organisations.
New Philanthropy Capital - Wellbeing Measure
http://www.thinknpc.org/our-work/our-services/npcs-well-being-measure-2/