Open Programme Recipients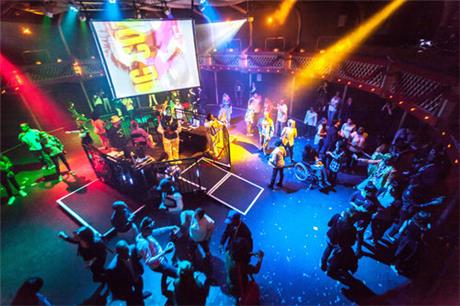 In 2017 the DCT awarded ten grants under the new Open Programme. Grant sizes ranged from £4,968 to £29,940 for projects of up to one year which benefit the residents of the DCT area.
To deliver 4 days of face-to-face welfare advice to a total of 700 clients across at least 2 venues, in partnership with Evelyn 190 Centre.
To fund an Outreach Worker to free up the Director and Finance Director's time to focus on the strategic development of the organisation.
For a joint project with Deptford Reach to integrate homeless support services.
Evelyn Parents Forum
To support delivery of 12 activity days over 6 weeks of summer holidays, for low-income residents of Evelyn ward.
To host a series of live events and an art installation involving 175 people with learning disabilities in Deptford to celebrate the 30 year anniversary of Heart n Soul.
To run five weeks of video and filming workshops with young people and local organisations in Deptford, leading to an AQA qualification in film-making for 40 young people.
To pilot the 'Speak Up and Wellbeing' peer support group for 12-15 people with a learning disability living in the DCT area.
Lewisham Vietnamese Women & Families Association (VINAWOA)
For a core grant to employ a part-time Coordinator.
To develop parent volunteer schemes at Lucas Vale and Grinling Gibbons Primary Schools.
To provide therapy to young care leavers who are living in independent flats within the DCT area.